MEET Z-GRILLS 8-IN-1 PELLET GRILLS
Z-GRILLS 550B2 PELLET GRILL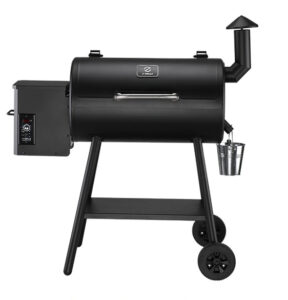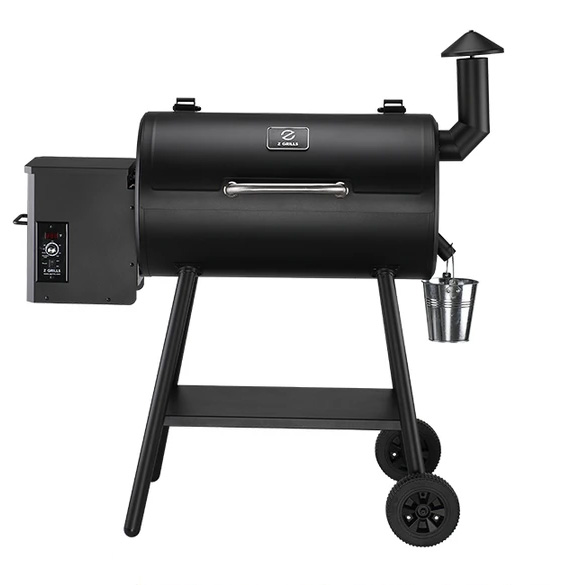 Perfectly sized for small households, Z Grills 550B2 features 553 square inches of cooking surface. With the versatility, convenience, and performance that you've come to expect from a big pellet grill, the 550B2 infuses big wood-fired flavour into your food while taking up less space. A PID (Proportional Integral Derivative) temperature control board ensures precise temperatures and perfectly cooked meals, every time you grill, bake, braise, smoke, BBQ, roast, char-grill, or sear.
Z-GRILLS 450B PELLET GRILL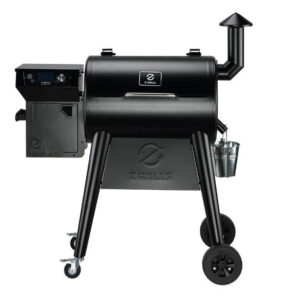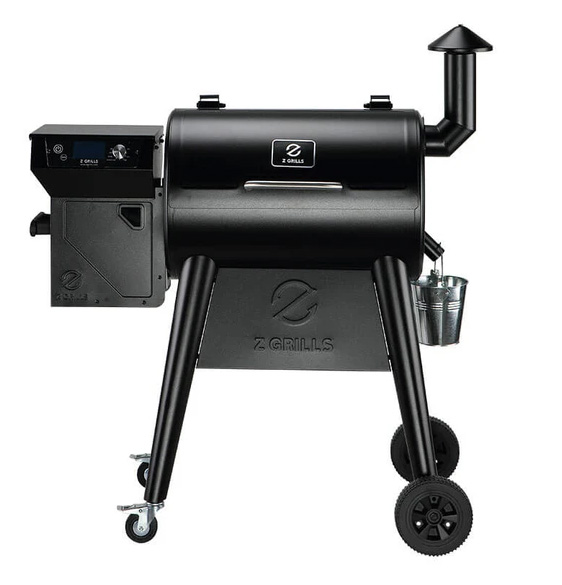 The 450B by Z-Grills features 459 square inches of cooking surface. With the 450B, you'll be able to conveniently monitor pellet supply through the hopper view window. A pellet clean-out system makes emptying the hopper and switching out pellets a breeze. Experience authentic smoky flavour and the ultimate BBQ experience in your backyard. The 450B includes a PID Controller, maintaining temperatures to your desired set point for consistently great results every single time.
Z-GRILLS 600D3E PELLET GRILL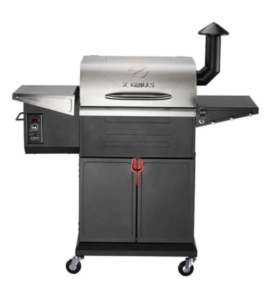 Sear any steak to perfection with the Z Grills 600D3E Pellet Grill that allows for open-flame cooking.
Z-GRILLS 7052B PELLET GRILL WITH WIFI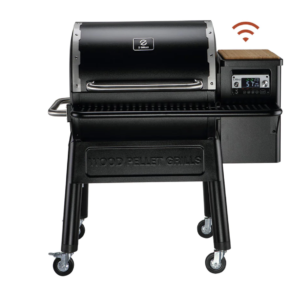 Welcome to the palace of wood-fired flavor. Smart, big, and bold, the Multitasker 7052B Wi-Fi Pellet Grill & smoker with PID Controller is here to bring you the ultimate grilling experience and send your taste buds on a ride.
Z-GRILLS 11002B PELLET GRILL WITH WIFI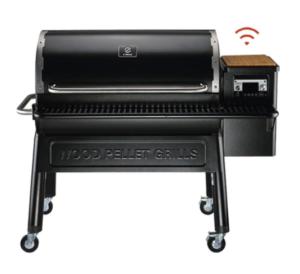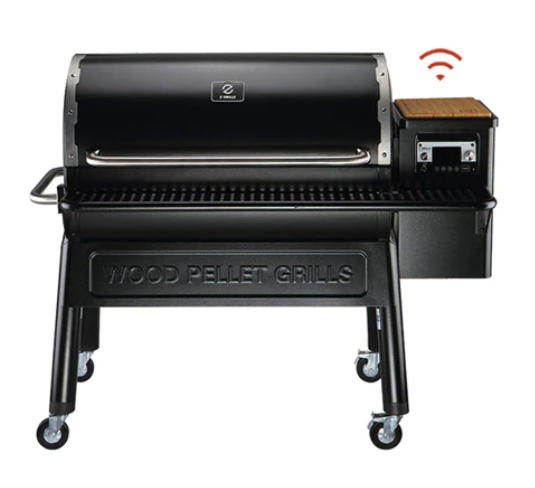 Welcome to the palace of wood-fired flavor. Smart, big, and bold, the Multitasker 11002B Wi-Fi Pellet Grill & smoker with PID Controller is here to bring you the ultimate grilling experience and send your taste buds on a ride.
Z GRILLS ARE RATED AS "2019 BEST GRILLS" ON FORBES' OFFICIAL
Z Grills has 30 years of grill manufacturing experience. They believe that pellet grills are the easiest, most flavourful way to achieve great BBQ. At Z Grills, they combine simple design, premium materials, and honest pricing to bring you pellet grills and grilling tools that have won over professional and amateur cooks alike. All Z Grills pellet grills have 8-in-1 versatility. That means you can grill, bake, roast, sear, braise, barbecue, char-grill, and smoke your food, all with the same grill. Our mission is to bring all homes the best wood-fired taste and world-class outdoor cooking experience.

Get started by simply turning the dial to your desired temperature. Load up your favorite wood pellet flavor into the hopper. Then, an auger will pull the pellets into the firepot, where they'll make contact with the igniter. The heat baffle will keep the flames separate from your food, preventing flare-ups. The circulation fan evenly distributes heat across your entire grill surface, producing perfect convection heating and a perfect meal every time. The right number of pellets is automatically fed into the firepot while you cook, so you don't have to babysit.
WOOD PELLET GRILLS VS.TRADITIONAL GRILLS
---
Z Grills are some of the most popular and most effective wood pellet grills on the market. But why get a pellet grill in the first place? The taste! Wood pellets provide a natural, wood-smoked flavor to your food that charcoal grills or charcoal BBQ grills just can't match. Customize your food by choosing your preferred wood pellets in flavors like apple, cherry, mesquite, and more.
In short, wood pellet grills have skyrocketed past charcoal, propane, and other grills thanks to their ease of use, fuel efficiency, versatility, eco-friendliness, and delicious results!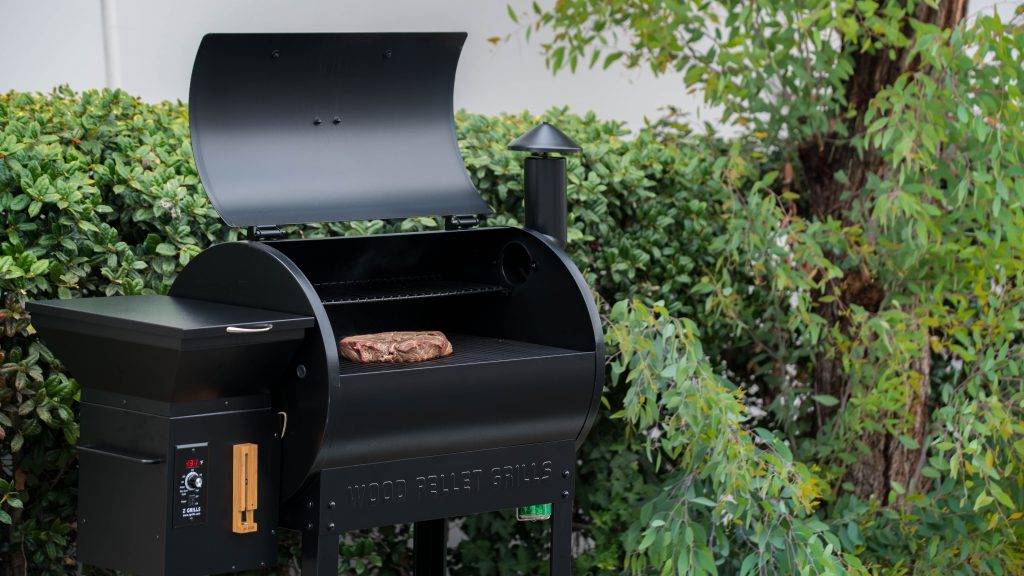 STEP UP YOUR GRILL GAME
---
Wood pellet grills provide a simple, clean, and consistent way to prepare a wide range of foods with great wood flavour. They are easy to operate and have the capacity to turn the average burger flipper into the neighbourhood pit-master.
Wood pellet grills provide the ease and cleanliness of propane or gas but with the essence and taste of cooking over wood. They are highly accurate in temperature control, cooking from 180 degrees up to 450 degrees. This means you can cook everything from a slow smoked brisket to searing a steak to making hot dogs and hamburgers.
With their indirect, convection-like heat, wood pellet grills need little attention and free you up to actually spend time with the guests you invited over and not tied to a grill for the entire afternoon.
TAKE YOUR GRILLING TO A NEW LEVEL
---
The Z Grills wood pellet grill and smoker takes the average wood pellet grill and puts it into a class all its own. These grills are as versatile and easy to maintain as they are durable. Made from high-quality stainless-steel components, these grills are built to last and built to provide great tasting meals in an efficient manner.
Z Grills wood pellet technology gets you wood fire taste at the convenience of propane or gas while improving the flavour of your meals without the struggle of traditional grills and the hassle of wood chips.
If you are looking to elevate your outdoor cooking skills, then look no further than one of our terrific Z Grills products.