Z-GRILLS 450B PELLET GRILL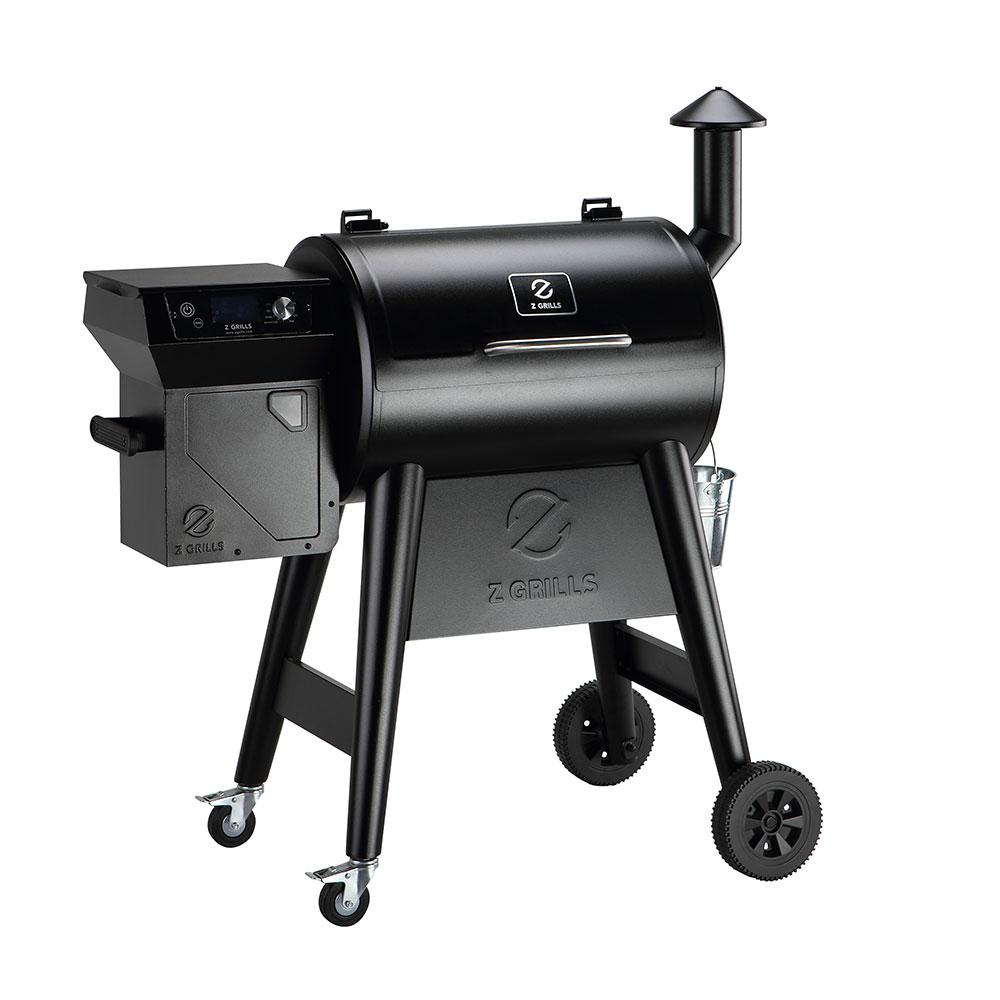 Z Grills 2021 NEW model pellet grill & smoker, the 450B, now with a PID controller!  (Rain Cover Included)
The 450B Pellet grill features a PID controller, maintaining temperatures to your desired set point for consistently great results every single time. With the 450B, you'll be able to conveniently monitor pellet supply through the hopper view window. A pellet clean-out system makes emptying the hopper and switching out pellets a breeze. Experience authentic smoky flavour and the ultimate BBQ experience in your backyard.
Z GRILLS 450B PELLET GRILL
FEATURES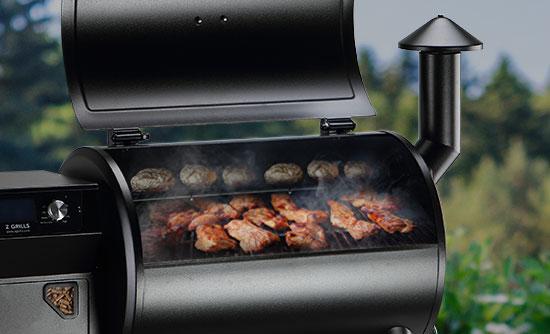 8-In-1 Cooking System
Grilling, smoking, baking, roasting, searing, braising, barbequing, or char-grilling are at your fingertips with the push of a button.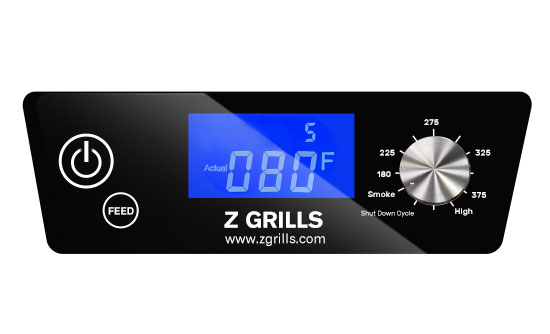 PID Controller
PID (Proportional Integral Derivative) temperature control board ensures precise temperatures and perfectly cooked meals, every time you grill.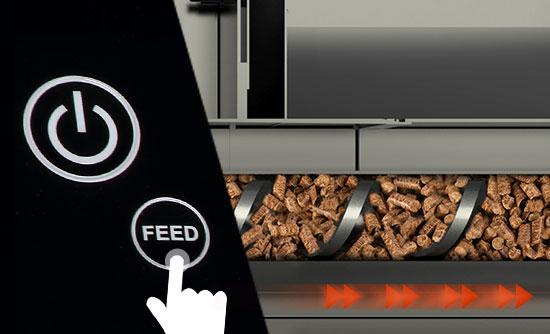 Manual Feed Feature
Boost the smoke or get the internal temperature back up faster after you open the lid by holding the Feed button.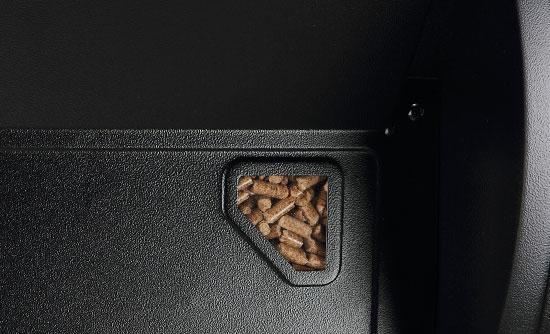 Pellet View Window
Conveniently monitor pellet supply without having to lift the lid with the view window. You'll never mistakenly run out of Z Grills pellets again.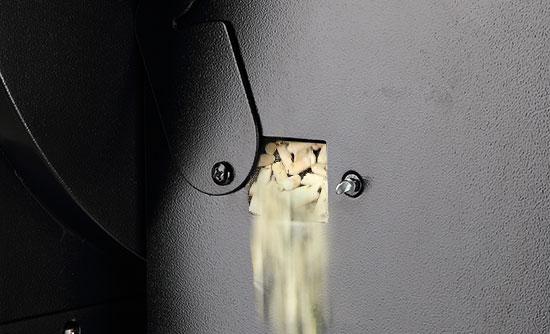 Hopper Clean-out
The pellet clean out door makes emptying the hopper and swapping pellet flavours a breeze. Simply open door to release the pellets into a bucket.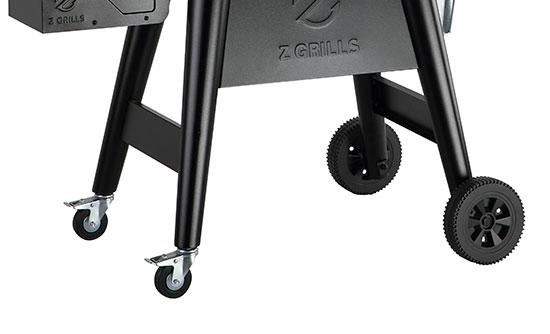 Superior Mobility
The two rugged wheels easily conquer any backyard terrain, while the two casters with locks promote smooth rolling and secure your grill in place.

With 459 sq. in. of grilling area, the 450B is perfect for couples and small families. The compact size makes it portable and great for camping, tailgating, and apartment or condo patios.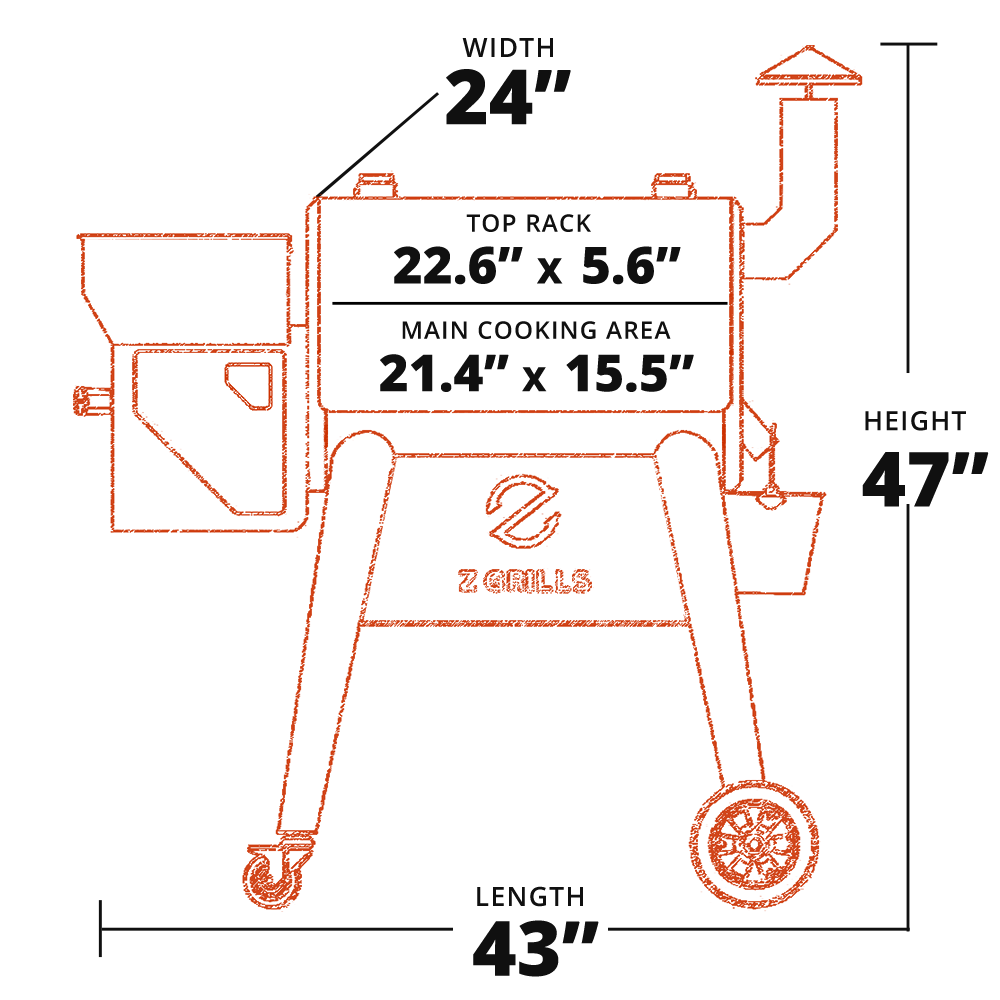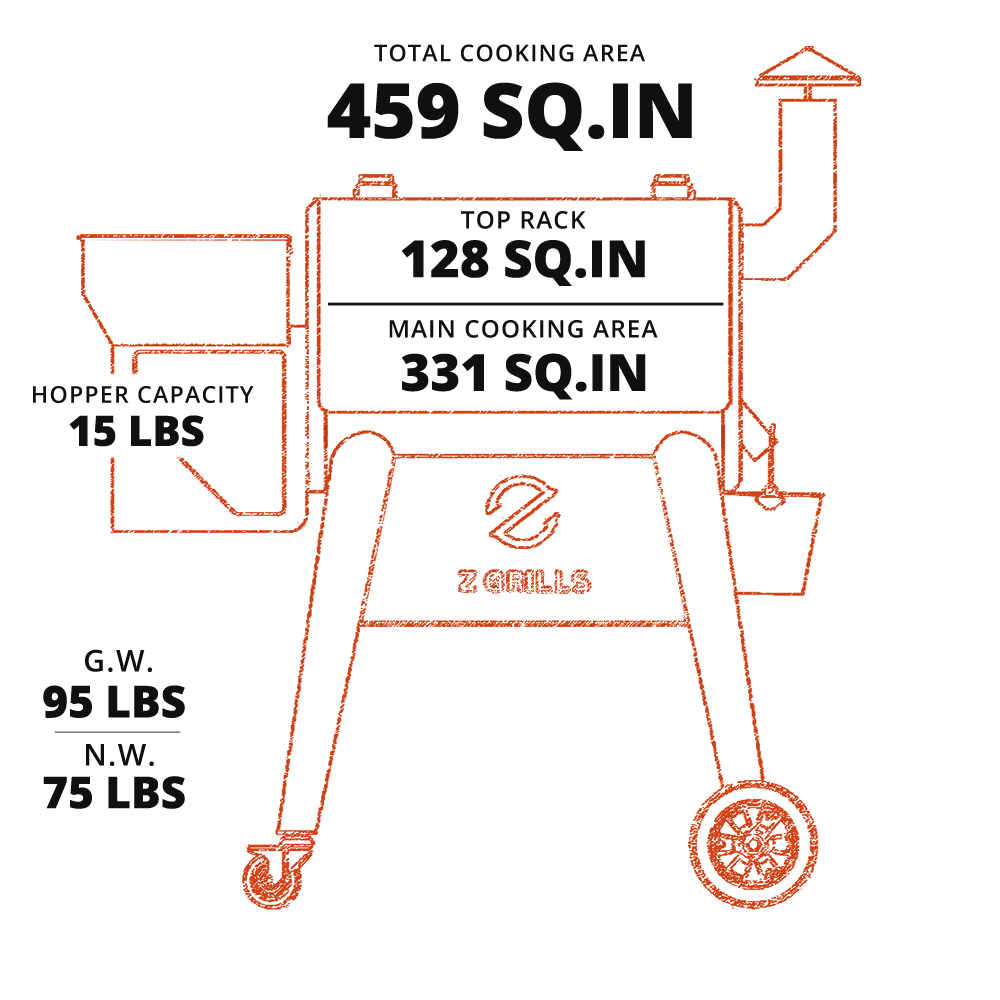 HOW IT WORKS - WOOD PELLET GRILL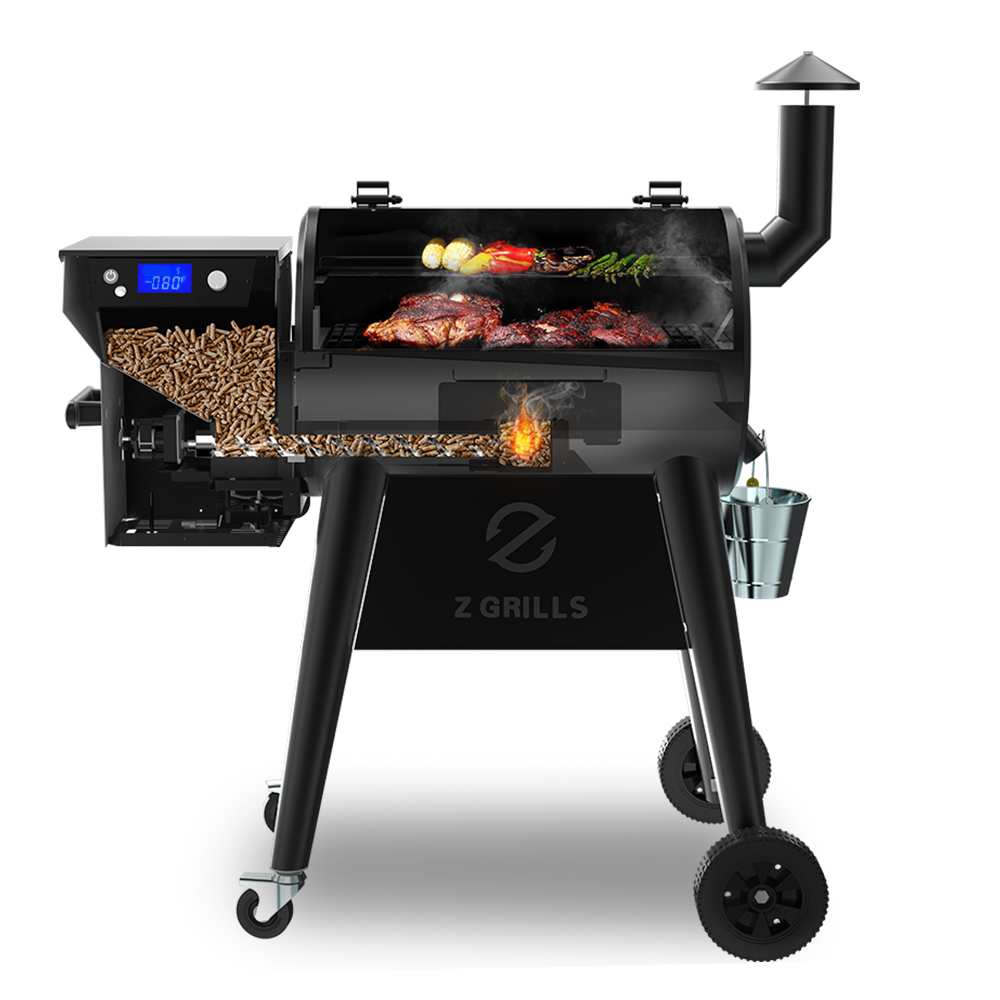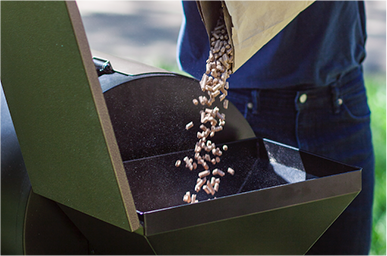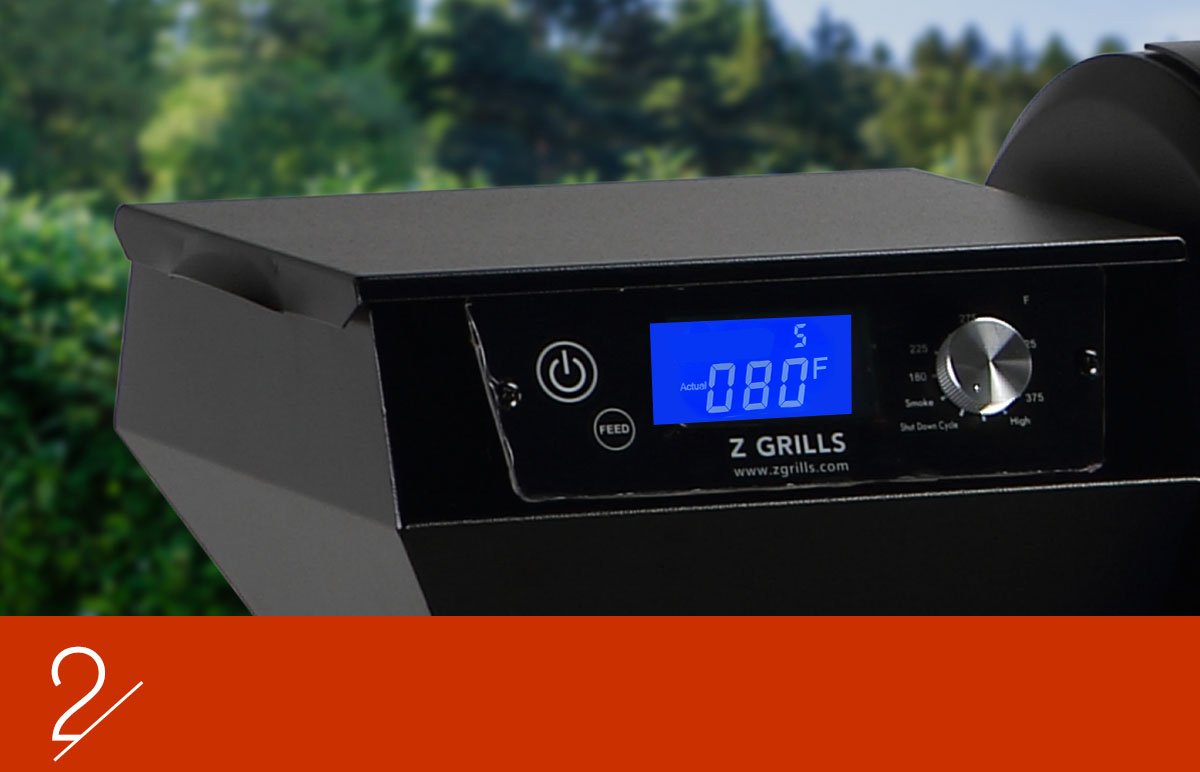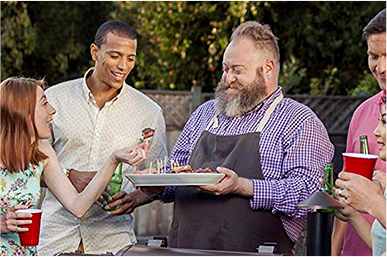 Fill
Fill the hopper with up to 10 lb. of natural wood pellets.
Set & Leave
Pick your desired temperature and let Z Grills do the rest.
Enjoy
Enjoy delicious BBQ and create flavorful moments with your friends and family.