Z-GRILLS FLAME ELITE 600D3E PELLET GRILL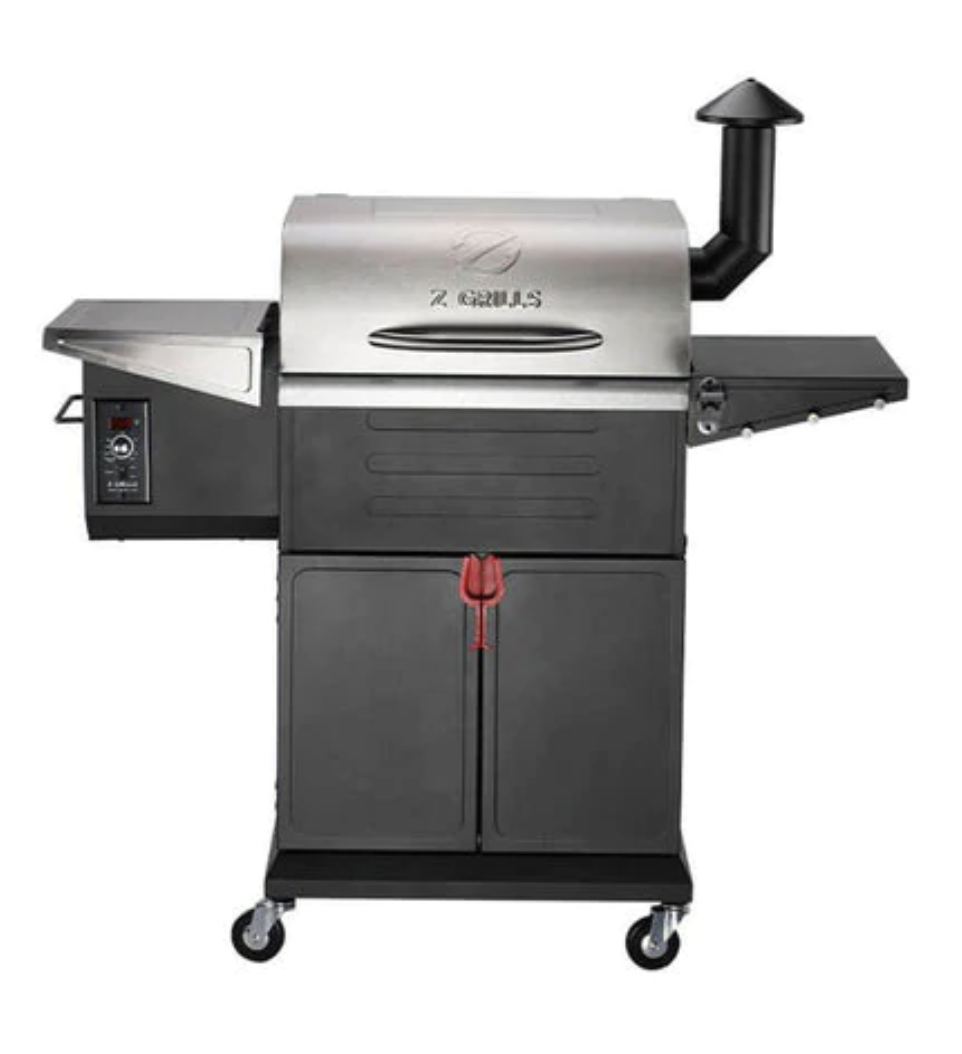 Z GRILLS 2022 Upgraded Z Grills 600D3E Pellet Grill & Smoker with PID Controller, Direct Flame Access, and Enclosed Storage Cabinet (Rain Cover Included)
Make your next barbecue a sizzling success with the NEW Z Grills 600D3E wood pellet grill! This 2022 new model features a digital PID control board and advanced technology for precise temperatures. A fire access door allows for direct flame searing which reaches high temperatures up to 750 °F. Fuelled by 100% all-natural hardwood pellets, the 600D3E operates with fan-forced convection cooking and infuses mouthwatering real-wood aroma into every dish. The 600D3E is crafted with heavy-duty steel and features a stainless steel lid, built to entertain a crowd for years to come.
Z GRILLS 600D3E PELLET GRILL
FEATURES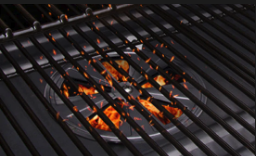 8 Cooking Styles & Direct Flame Access
Grill, smoke, bake, roast, sear, braise, barbecue, or char-grill to perfection with the Z Grills 600D3E (L600E). The direct flame option provides up to 750 °F of direct flame searing.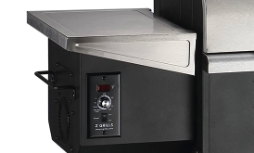 PID Controller
Advanced PID temperature controller allows you to hold the tightest temperature possible throughout your cook for consistent results.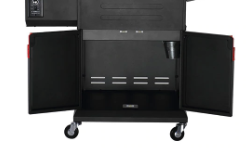 Double-Door Storage Cabinet
Keep your grilling gear including pellet bags, grilling tools, and extension cords in one place under the grill, so they are out of sight but still close by.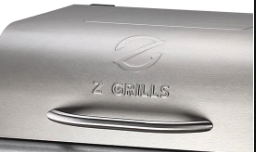 Stainless Steel Design
The 600D3E (L600E) is built to last. A heavy-duty steel construction combined with a stainless steel lid provides long-lasting durability and great heat retention.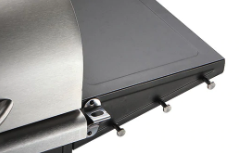 Side Shelf with Utility Hooks
The side shelf acts as a sturdy and reliable area for prepping meats. Tool hooks keep your grilling essentials at your fingertips. Stay refreshed with the built-in bottle opener.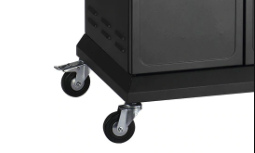 Heavy-Duty Caster Wheels
Easily move your grill around your back patio with the caster wheels and the locking mechanism keeps your grill from rolling away.

Large, multi-level grilling area provides more than enough space for any home grill fans, and is also big enough to satisfy everyone should you have a family gathering.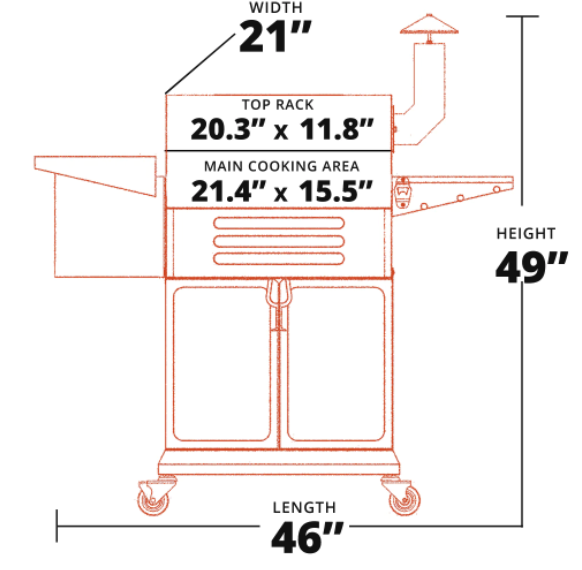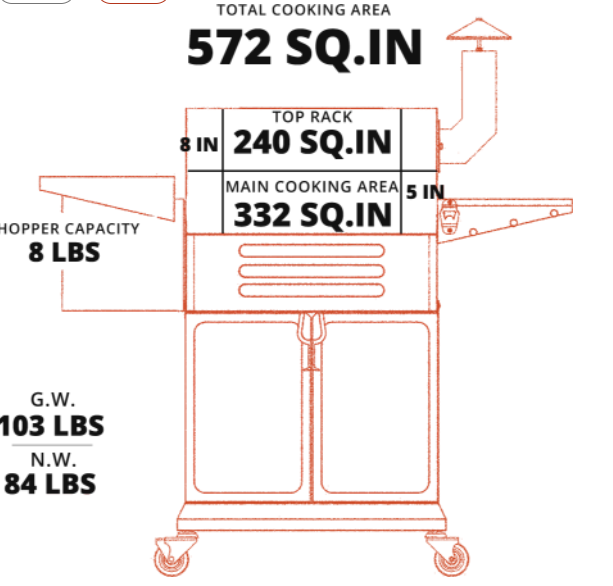 HOW IT WORKS - WOOD PELLET GRILL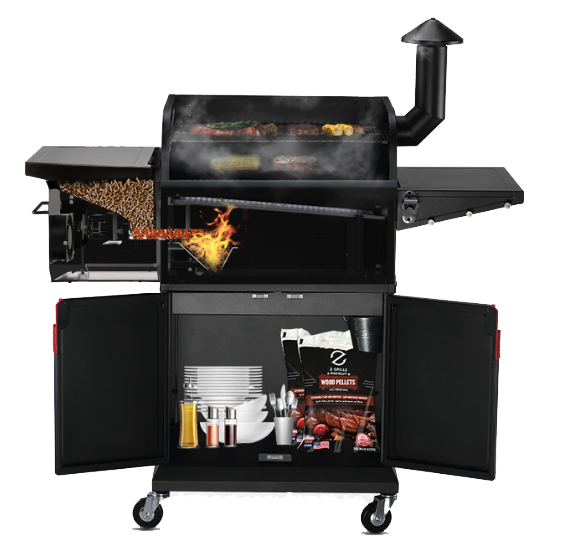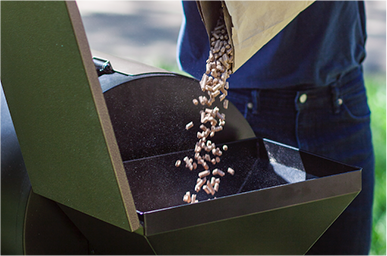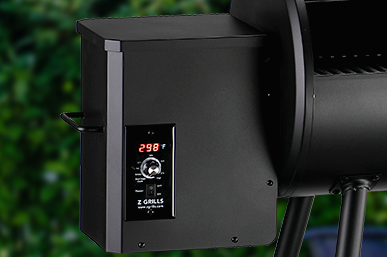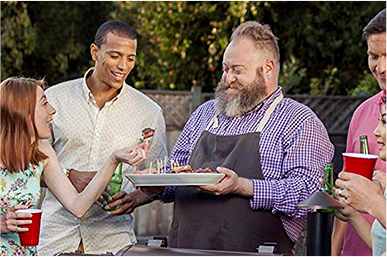 Fill
Fill the hopper with up to 10 lb. of natural wood pellets.
Set & Leave
Pick your desired temperature and let Z Grills do the rest.
Enjoy
Enjoy delicious BBQ and create flavorful moments with your friends and family.