The Genesis Series: The Future is Now!
High Quality Hearth Products at Mid-Range Pricing
Available in 3 Configurations

Genesis Exclusive Technologies

• Clear View: With their double wall glass technology
Clear View has done away with the need for distractive safety screens. Genesis's double shield glass protects hands from burning, while you can enjoy uncompromised views of the stunning fireplace.
• Warm Glass System: Safety touch glass
Genesis's Warm Glass system skillfully brings the temperature of the glass down below the stringent standard of 172 degrees, while still allowing radiant heat to efficiently heat the room.
• Easy Clean: No technician required
With Genesis's easy maintenance glass removal system, you won't need a service technician to come and clean your fireplace viewing glass area.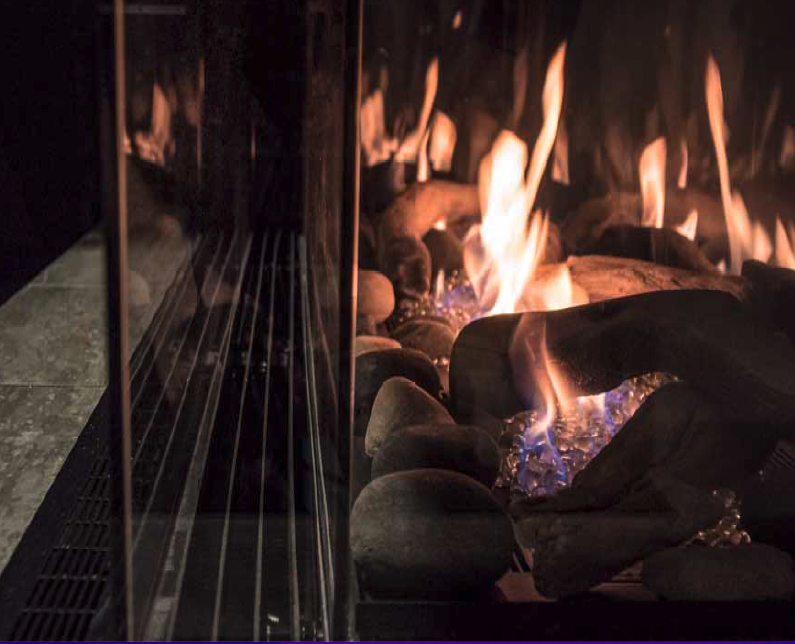 RTC Technology combines all three elements of heat transfer to create maximum efficiency
• Radiant – Allowing the heat from the fire to naturally spill into the room
• Thermal – Air flowing up over the radiant heat
• Convection – Gently blowing air into the room
Three Breeze fans combine airflow with 6 variable speeds and 7 flame settings will maximize room heating efficiency on days when you might need extra heat throughout your room. An unprecedented 42 heating combinations.