VERSA 100 PORTABLE MINI BBQ GRILL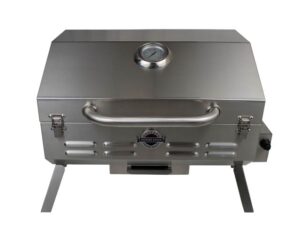 Master the Grill at Your Home Away From Home
No matter where life takes you, the Versa 100 can tag along. Grill the perfect food while traveling in your RV, on a boat or on the deck of your vacation condo. The Versa 100 Series combines luxury, power and versatility with portability to give you freedom to move.
Variable Grilling Surface
The Versa 50's roll clean Variable Grilling Surface allows you to cook small portion sizes such as vegetables or prawns on narrow spaced rods and larger pieces such as full size steaks or chicken breasts on widely spaced rods.
Fully Integrated Grease Management System
The Versa 50 comes with a Fully Integrated Grease Management System that includes a built-in stainless steel grease cup, for easy cleaning and maintenance.