MANUFACTURERS OF QUALITY STOVEPIPE PRODUCTS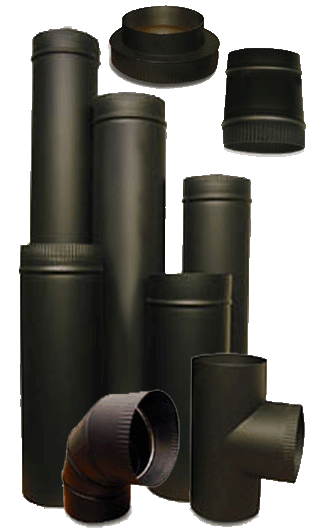 Our Single-Wall stove pipe is the finest, roundest, and safest stove pipe available for home or commercial units. Our Single-Wall Stove Pipe is constructed from 24 gauge satin coat metal which makes it just about the thickest stove pipe you can buy. It is further strengthened with spot welded seams which hold together in case of overheating. The welded seams make snapping the pipe together unnecessary and assure its roundness for ease of installation. 
Ready to find out more?
Drop us a line today for a free quote!