Infinity 60 Linear Gas Fireplace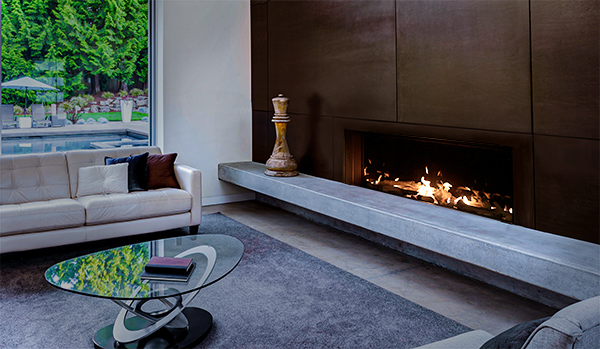 Design Without Limitations 
The Genesis Series have invested an immense amount of time tackling the issue of how to eliminate the need for a safety screen while still providing the safety we all desire.  Additionally, they wanted the owner complete freedom to express themselves across all types of mediums.
What if you could create a fireplace wall that invokes your personality of style and freedom, the choice of textures and form that doesn't require limited options of fireproof materials and internal design restrictions?
This was no easy feat.
With each objective comes immense design challenges that add additional base cost and construction expense. Some of the designs out there require extensive heat venting, heat dumps and intake and exhaust louvers which detract from the overall appearance.
Genesis challenged their designers to think outside the box while keeping it all within the box. They took away all the competition lines that were out there and asked them to start from the beginning.
And…the Genesis series was born.
Stunning high definition views of the flame
Sophisticated lines
Build, simple
Maintenance friendly


Clear View: With our double wall glass technology


Clear View has done away with the need for distractive safety screens. Genesis's double shield glass protects hands from burning, while you can enjoy uncompromised views of your stunning fireplace.

Warm Glass System: Safety touch glass


Genesis's Warm Glass system skillfully brings the temperature of the glass down below the stringent standard of 172 degrees, while still allowing radiant heat to efficiently heat your room.

Easy Clean: No technician required


With Genesis's easy maintenance glass removal system, you won't need a service technician to come and clean your fireplace viewing glass area.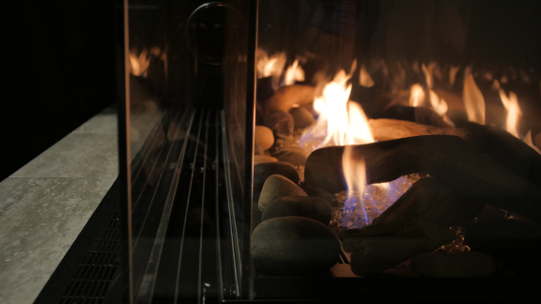 Radiant – Allowing the heat from the fire to naturally spill into the room
Thermal – Air flowing up over the radiant heat
Convection – Gently blowing air into the room
Three Breeze fans combine airflow with 6 variable speeds and 7 flame settings will maximize room heating efficiency on days when you might need extra heat throughout your room. An unprecedented 42 heating combinations.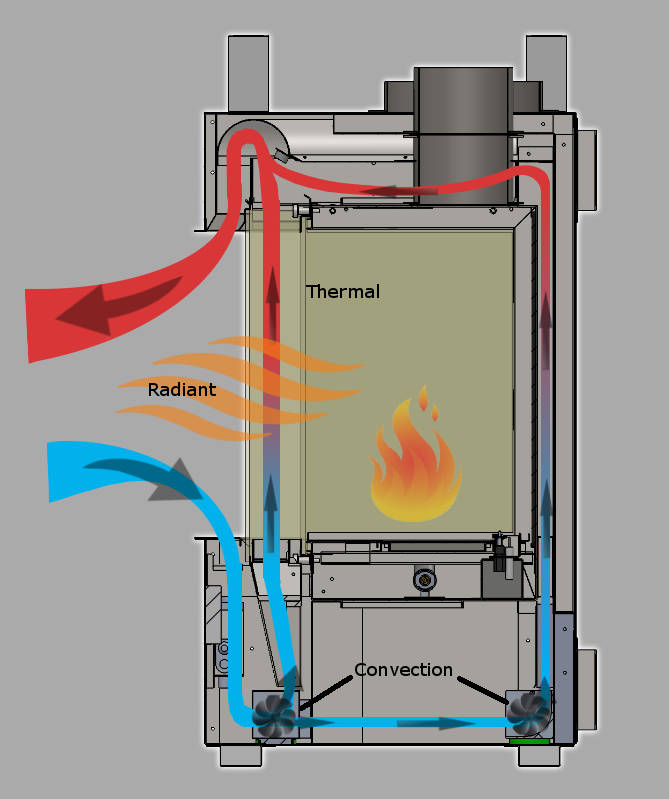 With a lot of the competition fireplaces, they need to create an escape for the heat to vent out. To do this they leave a gap at the top of the fireplace wall or create a crown to hide the opening.
You don't need a gap.
Your wall will not have any intake or exhaust louvers to break up the look.
There are no vents required behind the wall of the fireplace to dump the built-up heat. This will require less construction material and labour cost.
Because everything is contained within the firebox you can drywall right up to the fireplace. No special concrete board or metal studs.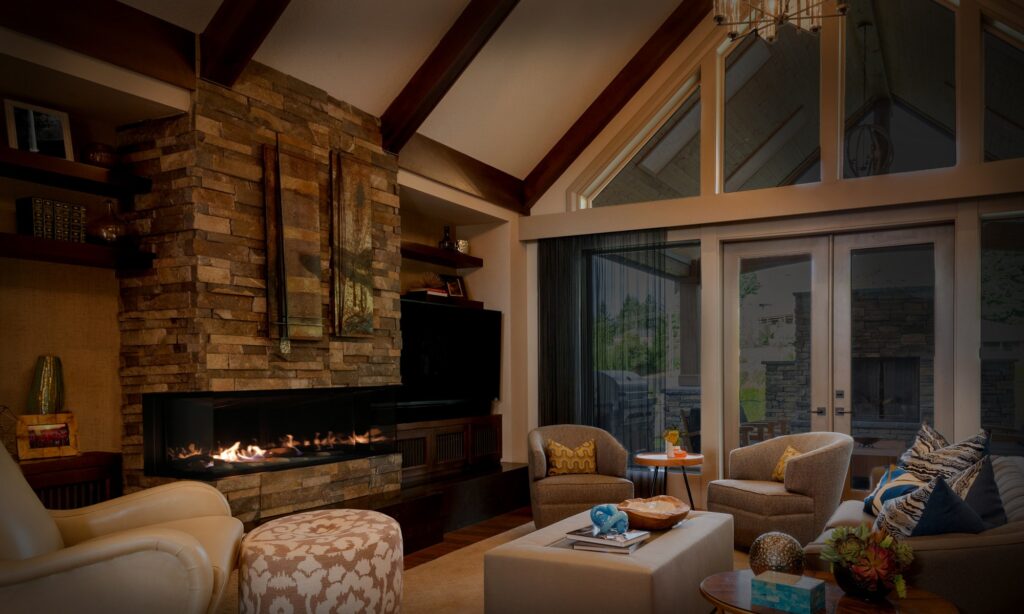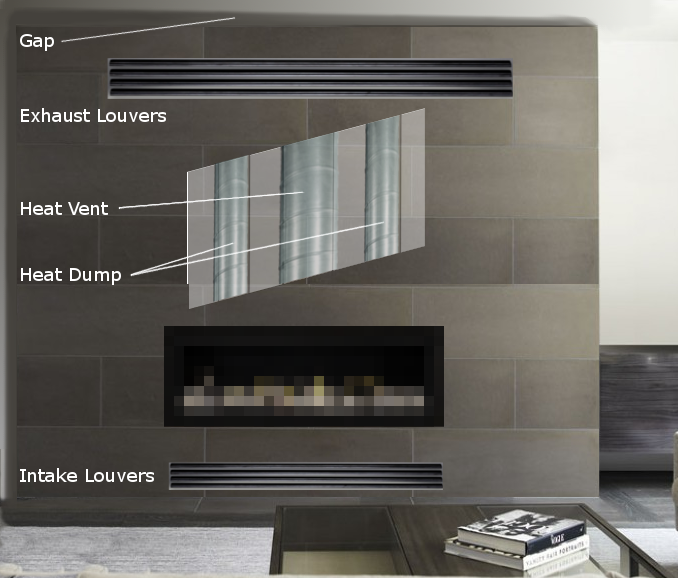 Intake and Exhaust Louvers mounted below and above the fireplace

Heat Dump pipes to dissipate the heat.

Ceiling gap or gable to dissipate trapped heat from inside the walls.

Non-combustible, steel studs and concrete board around and above the firebox.

Extensive installation